How did I miss it? This summer Greenwheels (officially Collect Car BV) of Rotterdam announced plans to expand to London in 2011 and into Paris, Barcelona and Stockholm in 2012.
Apparently it's been under the radar screen for most people. But this is a huge step for Greenwheels, which has operates in about 100 cities in The Netherlands and 25 cities in Germany. It's an indication that there's likely to be some major carsharing expansion and competition in a number of markets in Europe.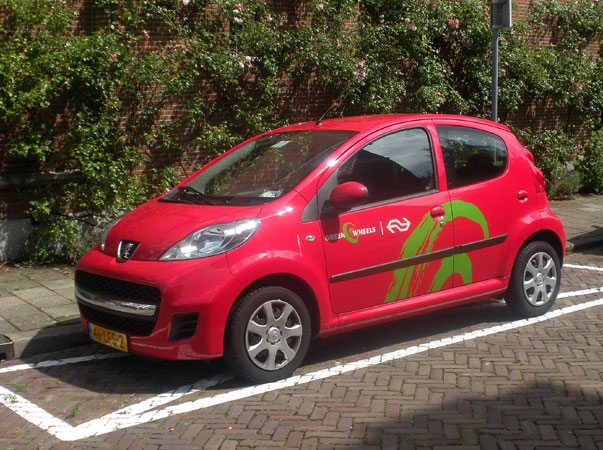 Greenwheels interest in setting up shop in London first came out during the Zipcar-Streetcar merger inquiry by the UK Competition Commission. But nothing more was heard until this summer. The rollout was originally announced for the end of October and is slightly behind schedule. The company has announced they would have 34 locations in the London boroughs of Lambeth and Wandsworth, in the heart of Zipcar and City Car Club territory. As of the posting of this blog, it would appear that setting up the process for hiring managers for the 3 other cities is taking longer than anticipated.
Greewheels, started in 1994, takes a particular approach to the offering it makes in The Netherlands and Germany - small, functional vehicles — no Mini Coopers, so far. Plus they require a substantial, but refundable, deposit (not uncommon in Europe but not charged by Zipcar). So it will be interesting to see how this approach works in a more competitive markets like London (3 other carshares including Zip) and Paris (against 6! other companies). And, in Barcelona Zipcar has an option to buy Avancar and so we will watch developments there with great interest, as well.
Congratulations on this big step Greenwheels.